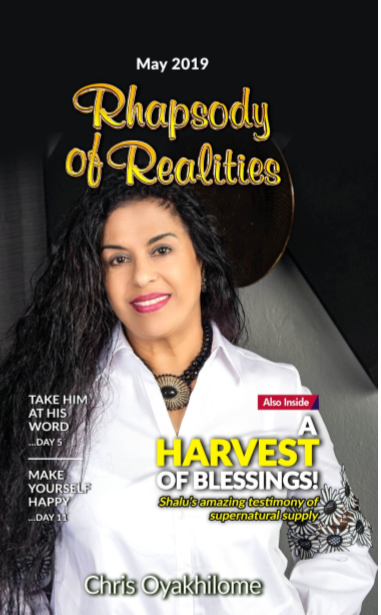 The Blessing Is Connected To Your Consciousness
And I will make of thee a great nation, and I will bless thee, and make thy name great; and thou shalt be a blessing (Genesis 12:2).
Being born again, are you aware that you're a package of blessings?
Not only are you blessed, you're a conveyor or dispenser of blessings. You're the seed of Abraham; this makes you, not just a blessed man, but also a blessing. You're divinely empowered to prosper and that empowerment impacts positively on everything around you as well.
The blessing also protects and preserves you such that irrespective of the challenges or oppositions you face, you always win. This is your life as a Christian; you've been empowered to succeed in all things and deal wisely in the affairs of life. However, the blessing is connected to your consciousness; it doesn't work by accident. It works more when you're conscious of it.
Let me explain it like this: someone else can pull virtue out of you by faith, as we read about the woman with the issue of blood, but that's not you carrying out any operation at that time. The woman with the issue of blood in Mark 5:25 came in the press behind and touched the hem of Jesus' garment and she was healed instantly. Then Jesus asked, "Who touched me?" So many people were touching Him at the time, but there was something different about the touch from the woman; it was a touch of faith, demand on the power of God.
Jesus knew that someone pulled power out of Him; He had the consciousness, just as the woman had the consciousness that if she touched Him, she'd be healed. So, you have to be conscious of the blessings of God in your life, and the greatest of such blessings is the indwelling of the Holy Spirit. Be more conscious of the Holy Spirit in you; you're not an ordinary person.
Yes, there may be challenging situations, but when you're conscious of who you are, and the greater One that lives in you, you'll always win. Challenging situations never come to destroy you. Therefore, never get frustrated by your challenges or crisis; be unruffled. Maintain your composure; have the mindset of victory.
PRAYER
Dear Father, what a blessing it is to be a conveyor and a dispenser of your divine love, power, glory, virtue, compassion, and grace! I'm your extension; your outstretched arm to bring hope, succour, health, blessings, and deliverance to a dying and hurting world. Through me, your glory, power, and blessings envelop the lives of many, to your glory and praise, in Jesus' Name. Amen.
FURTHER STUDY:
Deuteronomy 28:2-9; Ephesians1:3; Philemon 1:6
1 YEAR BIBLE READING PLAN: John 3:1-21 & 2 Samuel 22
2 YEAR BIBLE READING PLAN: Mark 8:10-21 & Numbers 9
Please follow and like us: