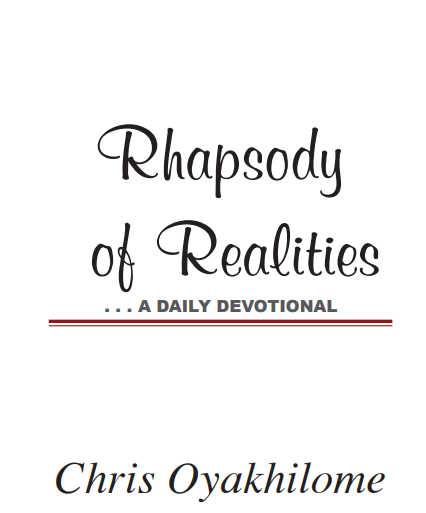 Your Name In The Book Of Life
And if any man shall take away from the words of the book of this prophecy, God shall take away his part out of the book of life… (Revelation 22:19).
Many have assumed that when someone gives his heart to Christ, that's when his name is written in the Book of Life. But that isn't what
the Bible teaches. It's never really about your name being written in the Book of Life; the problem is about being removed from the Book of Life.

In Exodus 32:32, Moses said to God, "…blot me, I pray thee, out of thy book which thou hast written." Moses knew about the Book of Life; it's not the book where your name is written when you're born again,
because Moses wasn't "born again." So, what's the Book of Life? It's the book where God registers everyone who was ever born into this world.

Read our theme verse again; it was a warning to everyone. God's plan originally was to have every one of us with Him. The Bible says He's "…not willing that any should perish, but that all should come to repentance" (2 Peter 3:9). The everlasting fire was never prepared for human beings (Matthew 25:41), but for the devil and his angels. But God gave man the power of choice.

Whoever doesn't find their names in the Book of Life eventually, have themselves to blame. God's reply to Moses in Exodus 32:33 that we read earlier was, "… Whosoever hath sinned against me, him will I blot out of my book" (Exodus 32:33). What this simply means is that you live your life unto God.

Walk every day in love and in righteousness, and your name will remain in the Book of Life. Live a life that glorifies Jesus Christ. 2 Corinthians 5:15 says, "And that he died for all, that they which live should not henceforth live unto themselves, but unto him which died for them, and rose again."
PRAYER
Faithful and righteous Father, thank you for the privilege to be a witness of your saving power; I pray for souls around the world today, to receive your Word and be converted. Also, I declare that my works
in the Kingdom, and walk with you, are purified by your Spirit, for your glory, in Jesus' Name. Amen.
FURTHER STUDY:
Isaiah 50:7 TLB; Mark 10:29-30; Revelation 3:5
1-YEAR BIBLE READING PLAN: Galatians 5:16-26 & Isaiah 6-8

2-YEAR BIBLE READING PLAN:1 Timothy 5:11-18 & Jeremiah 39
Please follow and like us: