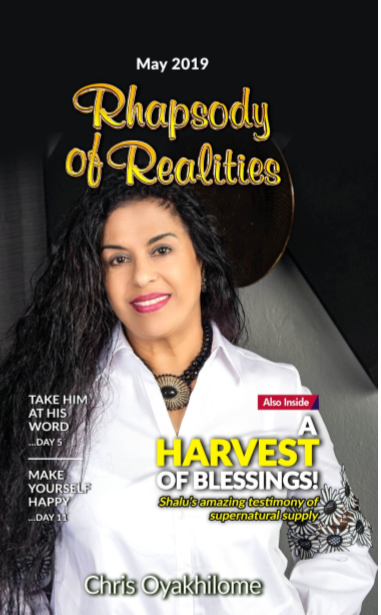 Take Him At His Word
As for God, his way is perfect: the word of the LORD is tried: he is a buckler to all those that trust in him (Psalm 18:30).
One of the things that you have to learn to do, as a Christian, is to take God at His Word and act on His Word.
There're lots of Christians who probably have never been taught to do this. Many, somehow, have learnt to disbelieve God from the experience of their environment. We live in a world where we're exposed to all kinds of materials and information that tend to instill doubt, fear, and unbelief.
For example, when children grow up in an environment where people generally don't keep to their word, it affects their mentality. Imagine a society where politicians are known to make promises which they never keep; such an environment will breed people who find it difficult to trust and believe anything. People have increasingly lost faith in words; words have increasingly lost meaning because not many understand the integrity of words.
But it's not so with God. His Word has integrity. His Word is infallible; you can stake your life on it. He said in Isaiah 55:10-11, "For as the rain cometh down, and the snow from heaven, and returneth not thither, but watereth the earth, and maketh it bring forth and bud, that it may give seed to the sower, and bread to the eater: So shall my word be that goeth forth out of my mouth: it shall not return unto me void, but it shall accomplish that which I please, and it shall prosper in the thing whereto I sent it. " It makes no difference the crisis you might be facing in life; trust, and act on the word.
Maybe it's a health situation; the Word guarantees your divine health. There's no need to cry and beg God for healing; He already gave you something better than healing—His life in you; Christ in you. That's your right and assurance for divine health. Romans 8:10 says, "…if Christ is in you, although your body be dead because of sin, the Spirit gives it life because of righteousness."
Train your spirit to trust God and take Him at His Word. Culture yourself to trust and have faith in God's Word. Accept that whatever He says is true, and then act accordingly. His Word is tried and absolutely dependable. Heaven and earth shall pass away but no Word from God shall be void of power. So, if you want to enjoy a struggle-free life, learn to trust and take God at His Word.
CONFESSION
The Word of God is my confidence and final authority; therefore, I refuse to be moved by circumstances of life. I have the results that I desire as the Word of God is mixed with faith in my heart and spoken out of my mouth with authority and boldness. Hallelujah!
FURTHER STUDY:
Mark 13:31; Hebrews 4:12 NIV
1 YEAR BIBLE READING PLAN: John 2:1-25 & 2 Samuel 20-21
2 YEAR BIBLE READING PLAN: Mark 8:1-9 & Numbers 8
Please follow and like us: