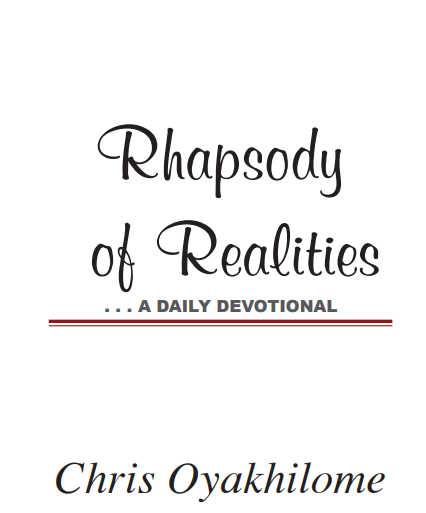 WE'RE IN A WARFARE
For though we live in the world, we do not wage war as the world does. (2 Corinthians 10:3 NIV)
Even though we live in the world, we're engaged in a spiritual warfare. In Ephesians 6:12, the Apostle Paul tells us about the spirituality of this warfare. He says, "For we wrestle not against flesh and blood, but against principalities, against powers, against the rulers of the darkness of this world, against spiritual wickedness in high places."
Notice that the conflict is always on, and he also referenced "the evil day," helping you understand the difference between a war and its battles. A war is the declaration of a state of hostilities. 1 Corinthians 14:8 AMPC tells us, "And if the war bugle gives an uncertain (indistinct) call, who will prepare for battle?"
A battle is the actual fight of a war; when the actual fight begins, that's the "battle" of the war. Another expression for war is when you're contending for something; it's more passionate, and you don't necessarily use arms. The point is that we have an adversary that we are up against—Satan. Certain times, people get confused and say, "I thought I had conquered this thing"; the truth is you're in a war. The devil doesn't just go to sleep.
Consider the temptation of Jesus. The Bible says, "And when the devil had ended all the temptation, he departed from him for a season" (Luke 4:13). The devil left him until an opportune time (NIV). Satan knew he was defeated at that occasion, so he left Him for another time that he felt he'd have a chance. 1 Peter 5:8-9 says, "Be sober, be vigilant; because your adversary the devil, as a roaring lion, walketh about, seeking whom he may devour. Whom resist stedfast in the faith…."
It doesn't matter that there's an adversary who's all out to oppose the Gospel and God's children; he's under our feet. Ephesians 6:10-11 says, "…be strong in the Lord, and in the power of his might. Put on the whole armour of God, that ye may be able to stand against the wiles of the devil."
You have the dominion and authority over principalities, powers, the rulers of the darkness of this world, and spiritual forces of evil in the heavenly realms. Use the spiritual weapons at your disposal (Read Ephesians 6:14-18) to keep them at bay, to frustrate their stratagems and wiles, and foil all their evil works. Hallelujah!
CONFESSION
Thank you, blessed Father, for the authority given me in Christ to keep Satan and his cohorts at bay. I'm fully equipped and fortified with the whole armour of God, strong in the Lord and in the power of His might to triumph in the evil day. I'm eternally grateful for your love and kindness. Amen.
FURTHER STUDY:
2 Corinthians 10:3-5,1 Peter 5:8-9
1 YEAR BIBLE READING PLAN:
1 John 1-2:1-14 ,Ezekiel 43-44
2 YEAR BIBLE READING PLAN: John 16:12-22 ,2 Chronicles 1-2
Please follow and like us: