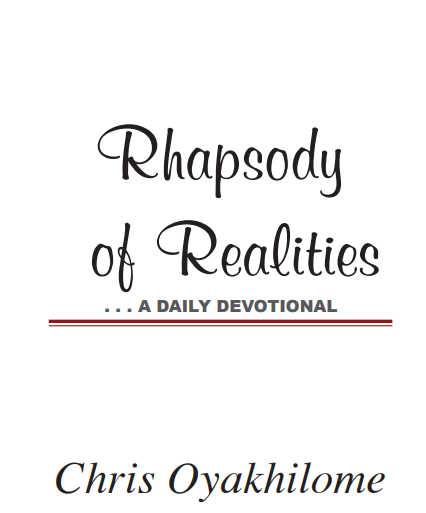 Discipline Yourself To Pray
Then he answered and spake unto me, saying, This is the word of the LORD unto Zerubbabel, saying, Not by might, nor by power, but by my spirit, saith the LORD of hosts (Zechariah 4:6).
True success is spiritual and based on spiritual principles. If you're going to be successful in anything, you must learn to take charge from the realm of the spirit, and the primary way to do that is through prayer. When you learn to bow your knees and discipline yourself to pray, there'll be nothing you can't change or achieve.
Some Christians think life is a joke; they pray three minutes and they're done. Even while they're praying, they're distracted by everything else; then at the end of the day, they wonder why certain things happened that has made them victims in life. Discipline yourself to pray; make it a conscious part of your routine. Your nightmares will be over once you discover the efficacy of prayer. When you take charge and change things in the realm of the spirit, they'll manifest in the earth-realm. When Deborah and Barak fought against Sisera and his armies, the Bible says, "They fought from heaven; the stars in their courses fought against Sisera" (Judges 5:20).
The spirit realm is where you set the circumstances of your life to control whatever happens in the natural world, and laugh your way through. You become like David—a mystery and a wonder to your world! Glory to God!
PRAYER
Precious Father, I thank you for the opportunity to receive the ministration of your Spirit through prayer. As I give attention to commune with you, my eyes are open to spiritual realities, and your thoughts are unveiled to my spirit, causing me to walk in dominion, victory and ever-increasing glory, in Jesus' Name. Amen.
FURTHER STUDY:
Romans 8:26-27; Ephesians 6:12; 2 Corinthians 10:4-5 AMPC
1-YEAR BIBLE READING PLAN: Luke 6:1-16; Deuteronomy 29-30
2-YEAR BIBLE READING PLAN: Romans 3:1-12; Psalm 94
Please follow and like us: