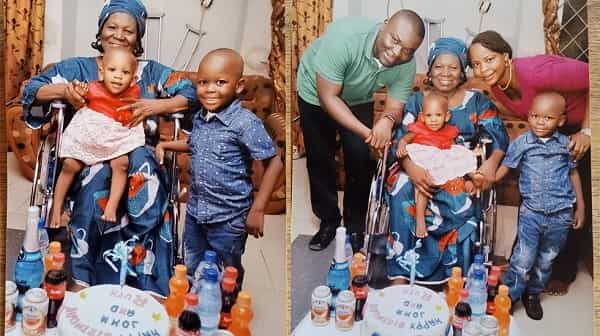 The Healing School Cyber Church is an online Platform for Christians around the world to fellowship through inspiring and interactive services that are specially designed for growth and development in God's Word. Over the years, members of the Healing School Cyber Church have reached out via several programs and projects as conduits of the blessing of the Gospel to their sphere of contact and beyond.
In northern Nigeria, residents of a town in Yola, Adamawa State had a memorable day that was filled with great joy when members of the Healing School Cyber Church reached out with the Gospel of Christ.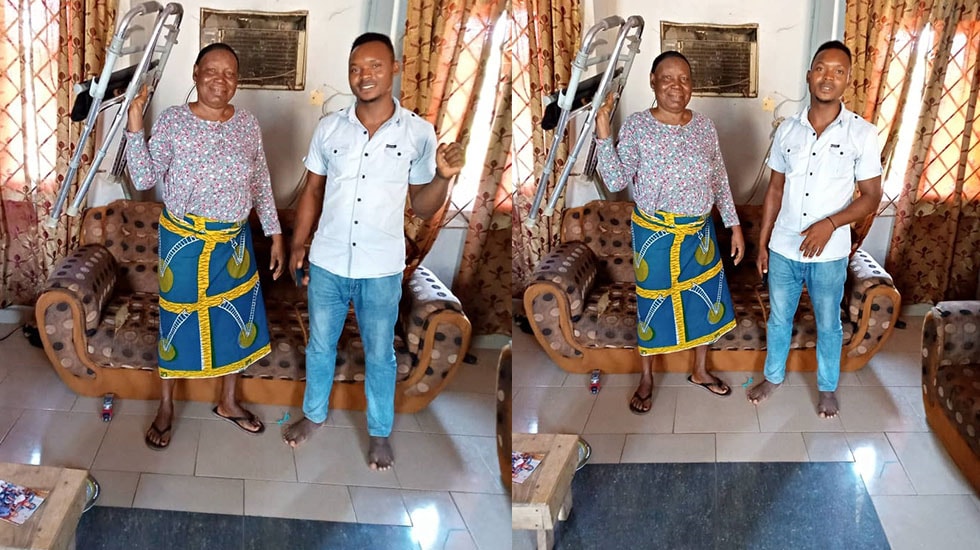 During this auspicious outreach, the Cyber Church missionaries met Justina Mickson, a woman who had been involved in a motor accident that left her incapacitated and unable to walk for 2 years. As a result, she required the aid of crutches and a wheelchair for mobility. When the Cyber Church team ministered to Justina, she responded in faith to the teachings as she learnt of God's love for her and His desire for her to be healthy and whole.

See Also:
Justina gladly accepted salvation in Christ Jesus, repeating the prayers with deep conviction. Expectant for a miracle, Justina immediately put her faith to work for a miracle. As the ministrations continued, she was energized and stirred by the power of the Holy Ghost; she rose from the wheelchair and walked unaided, moving freely and without pain, for the first time since the accident. Marveling at the striking phenomenon they had just experienced, Justina and her household thanked God for His mercy, love and kindness. Wow, what a delight!

All around expressed their profound appreciation to the man of God, Pastor Chris, for the life-changing opportunity to be blessed in such manner, and for the Christian materials that they received at no cost.

To read more amazing testimonies, or to fellowship with us at the Healing School Cyber Church, please visit www.enterthehealingschool.org/cyberchurch.
Please follow and like us: