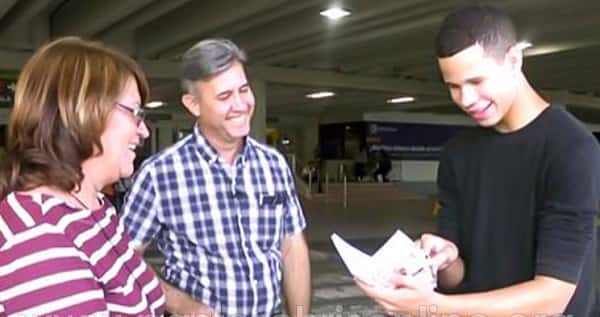 …He died for all, that they which live should not henceforth live unto themselves, but unto him which died for them, and rose again (2 Corinthians 5:15).
There's no better time to reflect on the vicarious sacrifice of Christ, than Christmas time. In the midst of all the celebrations and joyful preparations, take some time to think of the purpose of His birth, life, death, and resurrection. He's given us such an extraordinary life of glory and righteousness, not just so we could enjoy it and keep it to ourselves, but so we could bring others into this life, even when it isn't convenient to do so. You have to stick out your neck for the Gospel of Jesus Christ.
The Apostle Paul was persecuted more than the other apostles, because of His convictions about the Gospel. When he went to Jerusalem to visit, the other apostles called him aside and told him how so many Jews had become believers, and how devoted they all were to the Law. Paul must have wondered why they should be full of zeal for the Law when Christ already abolished the Law through His death, burial, and resurrection (Ephesians 2:15). The other apostle didn't want to "provoke the Jews," as it were, so they told Paul to act in accordance with the Law.
Somebody recognized Paul, screamed and said, "…Men of Israel, help: This is the man, that teacheth all men everywhere against the people, and the law, and this place: and further brought Greeks also into the temple, and hath polluted this holy place" (Acts 21:28). The crowd seized Paul and would have killed him because of his message, but for the intervention of the soldiers (read the entire reference in Acts 21:18-32).
Be bold to preach Christ, even when you're persecuted for so doing. As we strategize and try to convert people into the Kingdom, we must not lose our confidence in Christ.
Please follow and like us: