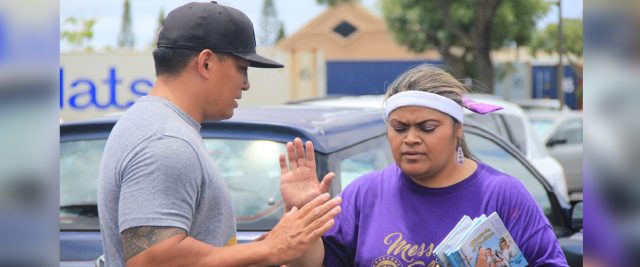 According to the glorious gospel of the blessed God, which was committed to my trust. And I thank Christ Jesus our Lord, who hath enabled me, for that he counted me faithful, putting me into the ministry; (1 Timothy 1:11-12).
Many Christians have been persecuted for the sake of the Gospel. The persecution for some, was so severe that they died in the process. Many more are still being persecuted today on account of the Gospel. But we must realize that whatever persecution we endure for the Gospel is absolutely worth it. The Gospel is worth all our commitment.
The Bible says in 2 Timothy 3:12, "Yea, and all that will live godly in Christ Jesus shall suffer persecution." This lets us know that we're to remain undaunted irrespective of the persecutions that may come our way, as we propagate the Gospel of our Lord Jesus. You have to realize that it cost so much, including the lives of many to get the Gospel to your country or region and then ultimately to you. The passion and commitment of early Christian martyrs who gave their lives so the Gospel could spread to the ends of the earth should motivate you to putting your all into the preaching of the Gospel.
Jeremiah said, "Then I said, I will not make mention of him, nor speak any more in his name. But his word was in mine heart as a burning fire shut up in my bones, and I was weary with forbearing, and I could not stay (Jeremiah 20:9). Jeremiah was persecuted and imprisoned for preaching the Gospel. Yet he said 'I couldn't hold back; I had to preach; because the Gospel was like fire, shut up in my bones.' His heart burned with zeal to preach the Gospel.
Remember, this same Gospel is what brought you salvation, gave you the Holy Ghost, and imparted faith to your spirit, and now you're a member of God's family and citizen of heaven. Therefore, regardless of the hardships or pain you might experience in preaching the Gospel, don't quit; preach it with gladness. Let your commitment to the gospel stem from the inspiring and passionate words of the Apostle Paul in 1 Corinthians 9:16: "…for necessity is laid upon me; woe is unto me, if I preach not the gospel!"
Please follow and like us: