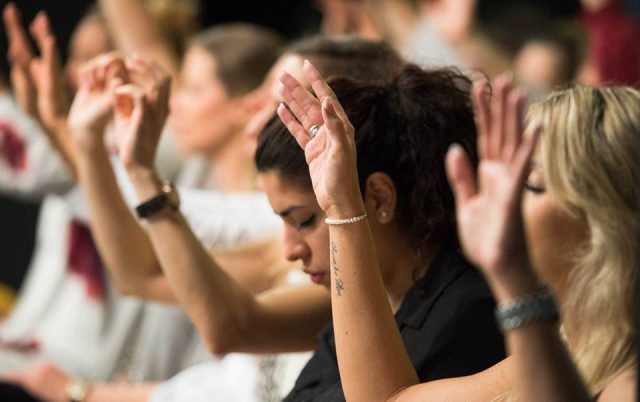 Pray without ceasing (1 Thessalonians 5:17).
Prayer is an important aspect of who we are as Christians; it's our priestly ministry to pray. Jesus said, "…men ought always to pray, and not to faint" (Luke 18:1). Oftentimes, people go through difficulties in their lives and don't know what to do. Not many know how to pray the right way. God told us to pray, not for praying sake, but because He planned to answer. In addition, there're vital rules and elements of prayer that, if and when clearly understood and applied, would make your prayers more effective.
One of the elements of prayer is praying in the Name of Jesus. Jesus gave us the power of attorney to use His Name, which means when we pray, we're standing in His stead: "…Whatsoever ye shall ask the Father in my name, he will give it you" (John 16:23). You're to live in the Name of Jesus; function in His place, with His authority, and in His character. What a thought! Colossians 3:17 says, "…whatsoever ye do in word or deed, do all in the name of the Lord Jesus, giving thanks…." When you pray, it carries the same power and authority as though Jesus Himself were the one speaking.
The second important element of prayer is that we pray in the authority of the Word of God, and the revelation and insight given to us by the Word of God. This means our faith must be based on what God's Word says, because if God's Word covers whatever we're praying about, then we can be sure to receive answers, because we're asking in line with His Word. Faith is based on the Word. True faith is only imparted by the Word. Romans 10:17 declares that faith comes by hearing and hearing by the Word.
The third element is that we pray by the power of the Holy Spirit. Some Christians pray and nothing happens because the words spoken aren't inspired and communicated by the power of the Holy Spirit. You have to pray always by the Holy Spirit; the words have to be energized, communicated, inspired, and anointed by the Holy Ghost. That's what makes the difference.
When you study the Book of Acts, you'll find that the apostles took advantage of these three elements of prayer: the Name of Jesus, the Word of God and the power of the Holy Spirit. No wonder they had such extraordinary results, and a marvelous impact with the Gospel.
Please follow and like us: