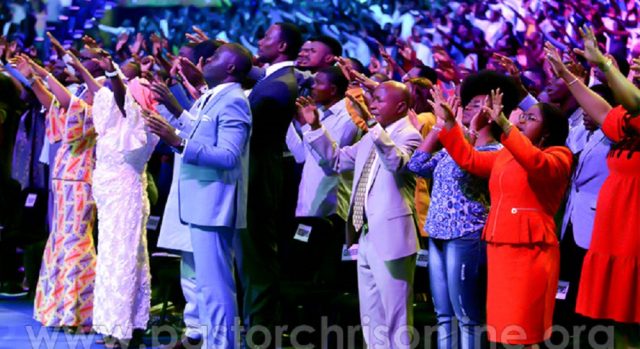 And I sought for a man among them, that should make up the hedge, and stand in the gap before me for the land, that I should not destroy it: but I found none… (Ezekiel 22:30-31).
In Luke 13:1-5, some people came to Jesus to ask Him about the death of some Galileans whom Pilate had killed while they were at worship, mixing their blood with the blood of the sacrifices on the altar. In His response, the Master referred to another event – the tower of Siloam which fell and killed eighteen people. Jesus ascribed their misfortune to sin, and cautioned those He was addressing that except they repented, they would all likewise perish.
Now, such acts of judgment could sometimes be visited upon a nation or a people, especially if the Christians in that nation are not fulfilling their priestly ministry of intercession. It's our responsibility as Christians in the regions and nations where we live to put a halt to evil works masterminded by satan and quell the terror he unleashes upon nations. When we pray for our countries, there are increased activities of righteousness; the presence of God mantles men's hearts and God's Word prevails in their lives.
Many countries today are groaning with the pangs of violence, war and disasters such as earthquakes, tornadoes, tsunamis etc. The analogy of the Master in Luke 13:1-5 shows that these catastrophes don't happen in a nation because the people domiciled therein are the worst sinners. By interceding for our nations we can haul back the forces of darkness in our lands. It's our responsibility to do this.
We all need to realize that as Christians we're the custodians of our environment; we're called of God to preserve the earth and its inhabitants through prayers. In Matthew 5:13, Jesus said, "ye are the salt of the earth: but if the salt have lost his savour, wherewith shall it be salted? Jeremiah 29:7 says "And seek the peace of the city whither I have caused you to be carried away captives, and pray unto the Lord for it: for in the peace thereof shall ye have peace."
You're responsible to God and to the country where you live to seek its peace and pray to the Lord for it. So it doesn't matter where you are, or what you do, this is a call to you as an individual to intercede for the progress, peace, prosperity and preservation of your nation.
Please follow and like us: