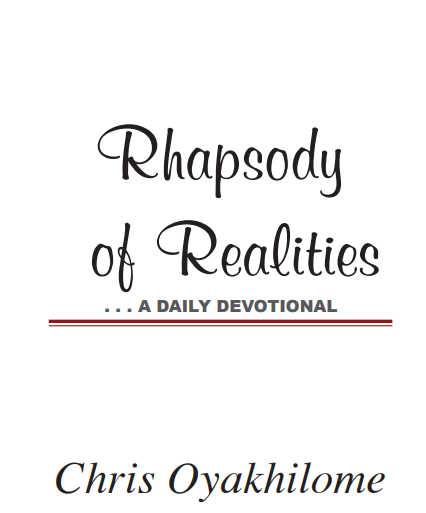 PROTECT YOUR HEART
Keep thy heart with all diligence; for out
of it are the issues of life
(Proverbs 4:23).
One of the most remarkable things about David was Samuel's testimony in 1 Samuel 13:14 about his heart; David had a heart that was after God. That's one of the greatest blessings to ever wish for: having a heart that's perfect towards God, and a willing mind to do His perfect will. It's a great blessing from God, but it doesn't work by itself, because you have a mind and a will of your own. Remember, God gave Saul, David's predecessor, a good heart (1 Samuel 10:9); yet, he didn't serve God perfectly.

When Saul first met Samuel the Prophet, the Bible says the Spirit of God came upon Saul and he prophesied together with the prophets (1 Samuel 10:10). That was the outward manifestation of what he had received; there was a change on the inside. The Bible specifically says that God gave Saul "another heart."

But Saul didn't maintain his perfect heart. He offered a burnt offering against spiritual instructions (1 Samuel 13:9-11). At another instance, he wouldn't destroy the Amalekites and everything connected to them as the Lord expressly instructed (1 Samuel 15:1-11). Rather than being remorseful and repentant when he was confronted by Samuel, he was proud. As a result, he was rejected by God from being king
over Israel (1 Samuel 15:26), so much so, the Lord said, "I regret making Saul king, for he has turned back from following Me and has not performed My commands…" (1 Samuel 15:11 AMPC). What a terrible place to be! Observe the progression.

Saul then became envious of David and continued in his rebellion toward God. His heart went after other things. This is the reason you must protect your heart; keep it pure. Keep it sanctified with God's Word. Never let anything unwholesome take root in your heart. Pride, anger, malice, bitterness, hatred—these are poisonous to the heart. Completely eschew them from your life and from your heart.

Your thoughts come from your heart; the character of your thoughts reveals the condition of your heart. When you were born again, you were given a heart of love. The Bible says, "…the love of God is shed abroad in our hearts by the Holy Ghost which is given unto us" (Romans 5:5). You have a heart of love, a heart that's filled with God. Protect it; maintain it; keep it the way God wants it.

PRAYER
Dear Father, by your Spirit and the Word, I keep my heart sanctified; I banish every evil thought or contrary idea that tries to assault my mind; anger, malice, bitterness, and hatred have no place in my
heart. Your love is expressed in my heart today and always, in Jesus' Name. Amen.
FURTHER STUDY:
Proverbs 4:23 Moffat; Philippians 4:8

1-YEAR BIBLE READING PLAN: John 1:19-51 & 2 Samuel 18-19

2-YEAR BIBLE READING PLAN: 1 Corinthians 3:10-23 & Psalm 149-150
Please follow and like us: